Regular price
£29.00
Sale price
£19.99
Unit price
per
Sale
Sold out
30-Day Money Back Guarantee

We think that our products make a difference in people's lives, and we stand behind them completely.

All of our items come with a 30-day money-back guarantee.

If you're not happy, we will make it right no matter what!
Celebrate your little one's milestones
Adorn your baby's wrist with a meaningful keepsake that will bring joy as they grow. The hypoallergenic material ensures safety for even the most sensitive skin.
A lasting memory: Meaningful keepsake that both you and your child can treasure for years to come.

Perfect fit for growing wrists: With an easily adjustable design, this bracelet can grow with your child and provide the perfect fit for their wrist at every stage.

Safe for delicate skin: The stainless steel material ensures the bracelet is hypoallergenic, making it safe for even the most sensitive skin. Celebrate your child's milestones with a special accessory that they can wear with pride.
View full details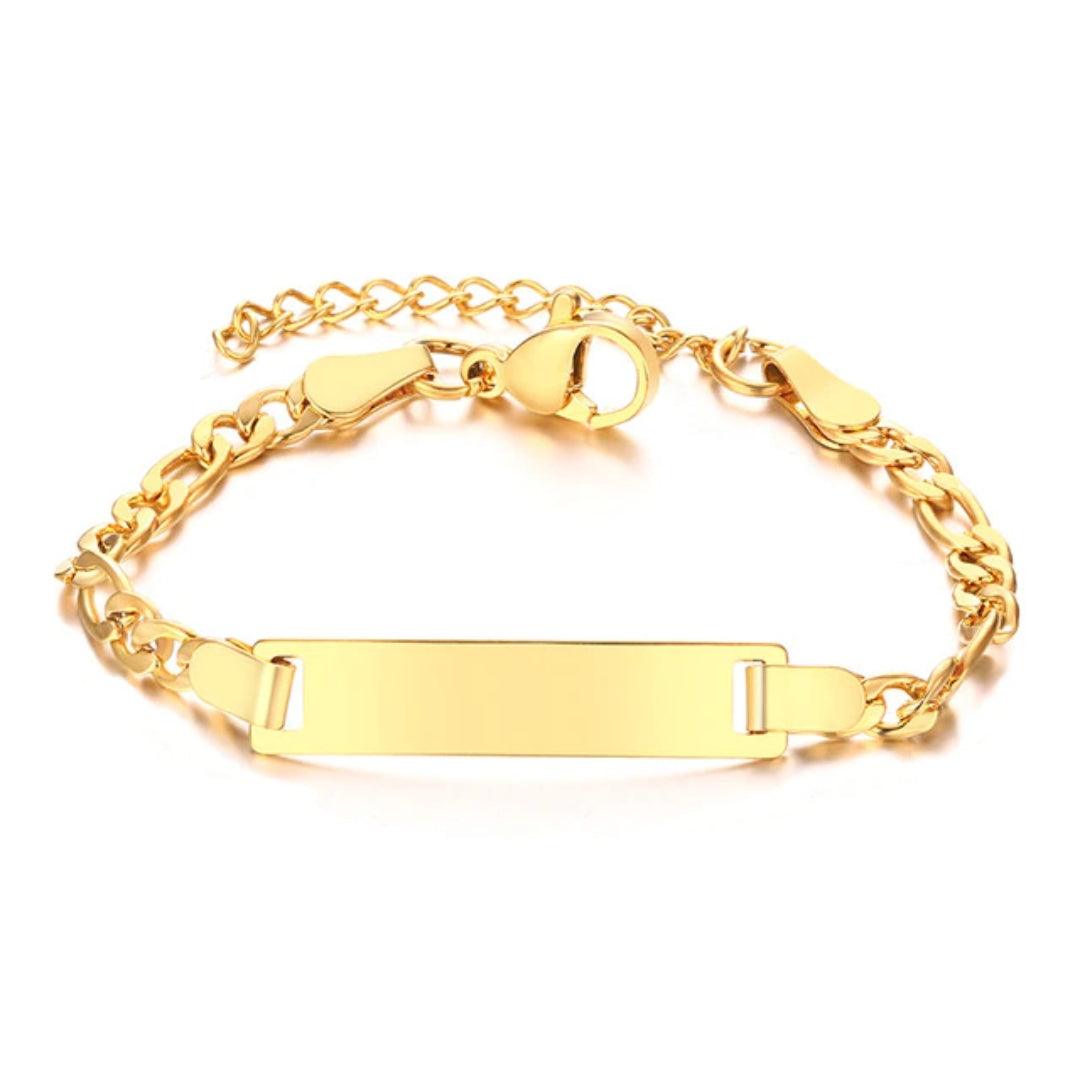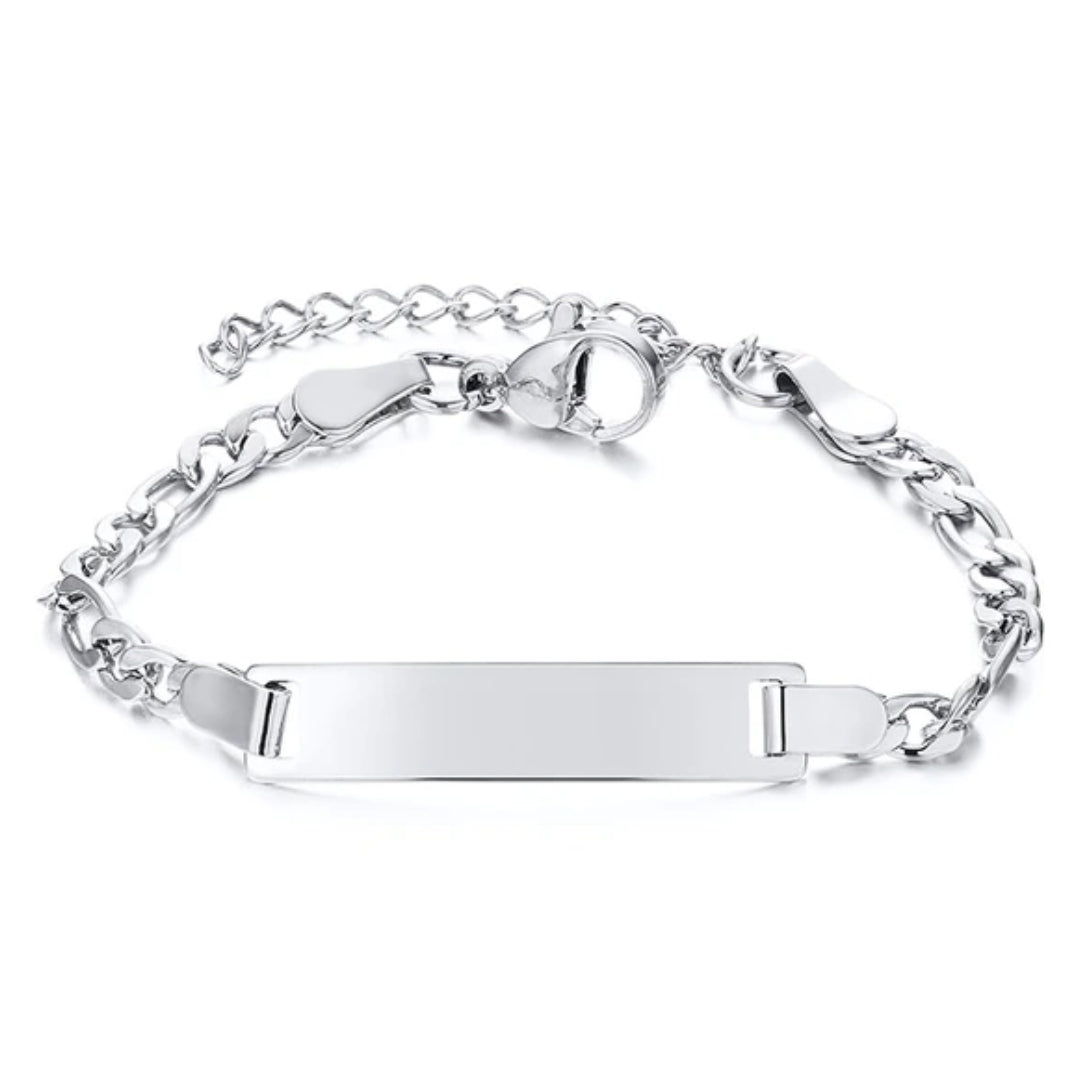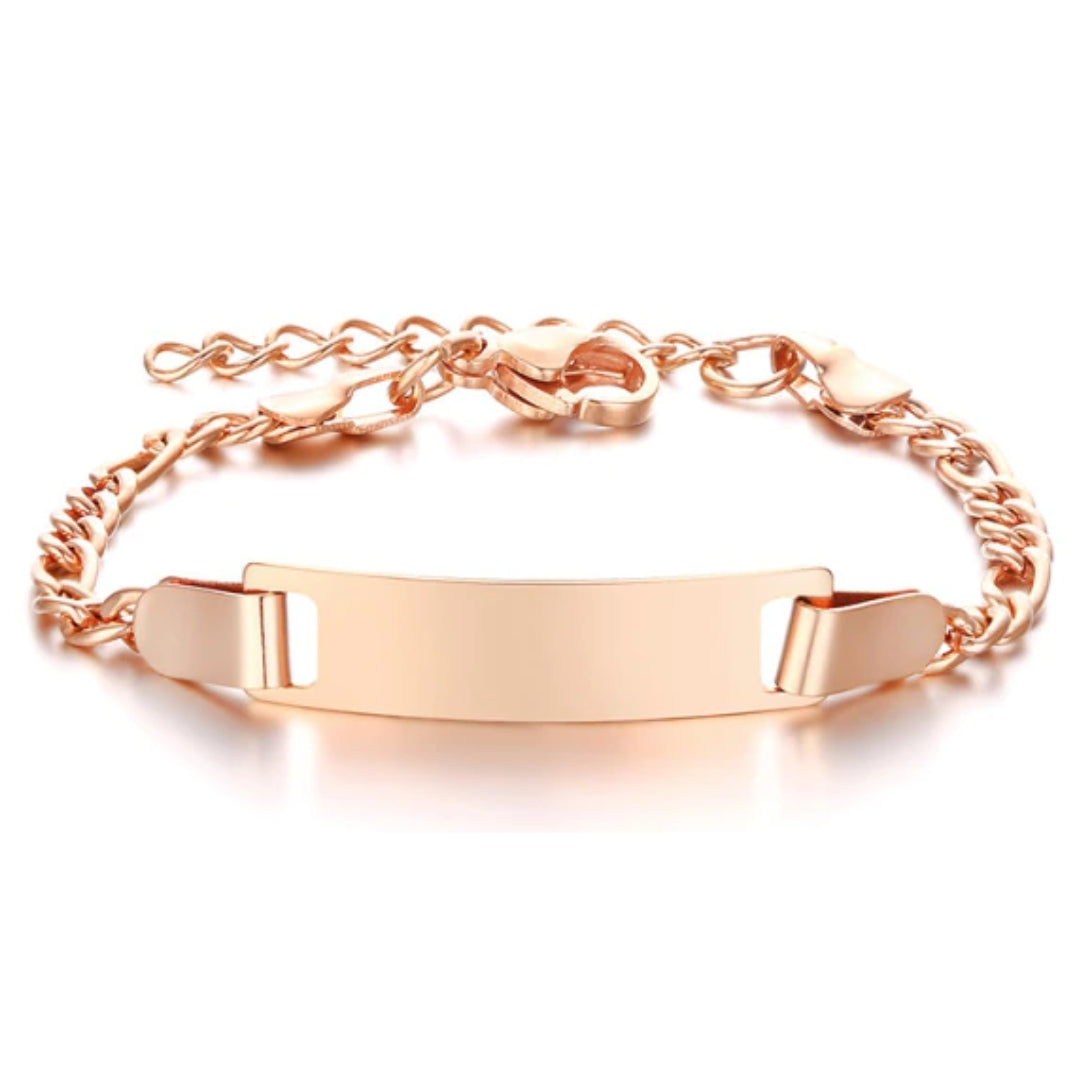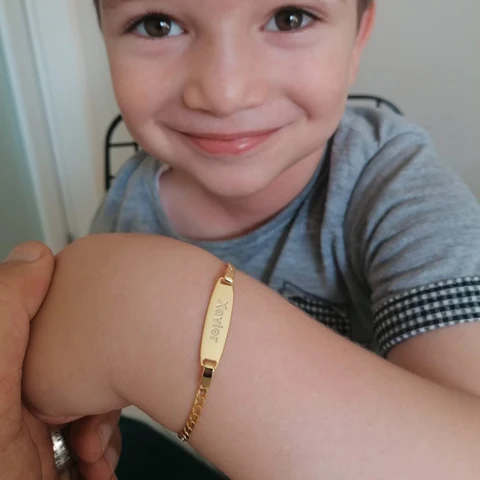 The Perfect Gift For Babies & Children
Introducing the perfect accessory for your little one - a Personalised Baby Bracelet!
This bracelet can be worn by both babies and children, making it a great investment for your growing child. Easily adjustable to fit any wrist!
Made from high-quality stainless steel and plated with gleaming gold, silver, or rose gold, this bracelet is not only durable and long-lasting, but also stylish and elegant.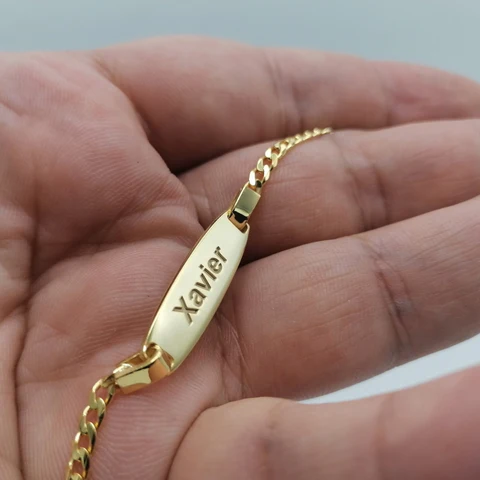 Meaningful Keepsake
Not only is this bracelet a beautiful way to adorn your baby's wrist, but it also makes for a meaningful keepsake that you can treasure for years to come.
Imagine the joy on your baby's face as they grow and see their bracelet still shining on their wrist.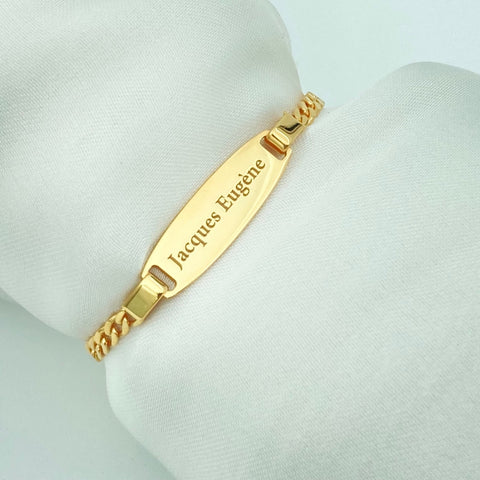 Hypoallergenic
Additionally, the stainless steel material ensures that the bracelet is hypoallergenic and safe for your baby or child to wear, making it perfect for even the most sensitive skin. 
Don't settle for boring, generic baby jewelry. Give your little one a special accessory that they can wear with pride. Order yours today!
Got questions? We've got answers.
Does it fit my baby?

Absolutely! Our baby bracelet is designed with adjustability in mind, making it the perfect fit for any wrist size.

The bracelet features a secure hook that can be attached to any one of the links, allowing for a simple yet sophisticated adjustment to the size of the bracelet.
What is the Personalised Baby Bracelet made of?

The Personalised Baby Bracelet is crafted from high-quality stainless steel, ensuring durability and long-lasting wear.

The bracelet is then plated with your choice of luxurious gleaming gold, silver, or rose gold, adding an elegant touch that will shine on your baby's wrist.

With this premium combination of materials, you can be sure that your little one is wearing a special and timeless accessory.
How do I order?

It's easy! Simply enter your desired engraving, then press Add To Cart.

Once you've done that, proceed through the checkout.